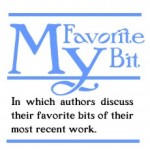 Ashley and Leslie Saunders are joining us with their novel The Rule of One. Here's the publisher's description:
In their world, telling the truth has become the most dangerous crime of all.

In the near-future United States, a one-child policy is ruthlessly enforced. Everyone follows the Rule of One. But Ava Goodwin, daughter of the head of the Texas Family Planning Division, has a secret—one her mother died to keep and her father has helped to hide for her entire life.

She has an identical twin sister, Mira.

For eighteen years Ava and Mira have lived as one, trading places day after day, maintaining an interchangeable existence down to the most telling detail. But when their charade is exposed, their worst nightmare begins. Now they must leave behind the father they love and fight for their lives.

Branded as traitors, hunted as fugitives, and pushed to discover just how far they'll go in order to stay alive, Ava and Mira rush headlong into a terrifying unknown.
What are their favorite bits?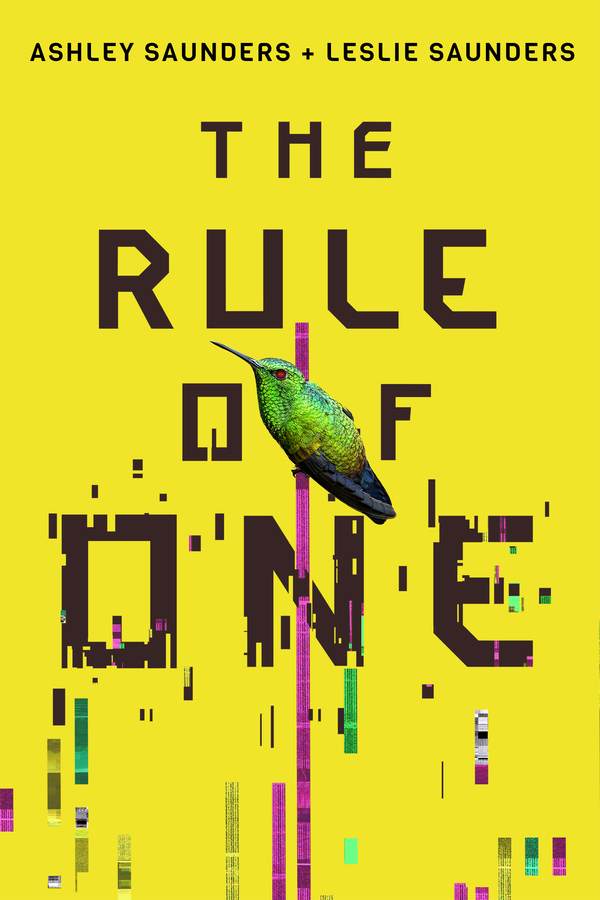 LESLIE SAUNDERS
"Resist much, obey little;
Once unquestioning obedience, once fully enslaved;
Once fully enslaved, no nation, state, city, of this earth, ever
afterward resumes its liberty."
Ashley and I bought Walt Whitman's Leave of Grass when we were studying abroad in Paris. We devoured the poetry then put it in our bookshelf and thought no more of it. Fast forward years later when we first started writing the story of the Rule of One. We divide our novel into four parts, and in earlier versions of our manuscript we put quotes before each one. We were researching impactful, thought-provoking quotes when we came across the Walt Whitman poem "Caution". The words hit us like a lightening bolt. They were a warning, an urging, a call to arms. The poem was written in the late 1800s but it felt like the words could have been written today. We knew we had to use the poem in some way for our storyline and as we further developed our outline we knew we found the perfect usage for such bold, meaningful words.
We made the poem the words of Ava and Mira's rebellion.
In a militarized, surveilled world, these words are criminal, illegal. Impossible. Twin sisters Ava and Mira are not supposed to exist. Mira is an illegal second child living in a one-child policy America. When the governor's son discovers their secret the sisters are forced to go on the run, embarking on a cross-country journey of discovery. When they're on the road the sisters learn of Whitman's words inside a journal their father left for them. Will they take the words to heart and resist? Or will they obey? We had great fun using 19th century poetry to inspire a futuristic rebellion.
ASHLEY SAUNDERS
"The government may always be watching, but they do not always see."
That is one of my favorite lines of the whole book. Government surveillance in our future United States is at an all-time high- citizen's every move is monitored and tracked. We were challenged with how in such a restricted world where families can only have one child, a family could get away with having twins. Ava, the eldest twin, is the only one to have a microchip. She is the face of the sisters, the character they both play.
However, Mira can game the system because she has identical features as Ava. She can fake out the Facial Recognition System, so she's allowed to go to school every other day. A key to the sisters' success: people see what they expect to see. Twins haven't been detected in the United States in generations- no one has the slightest idea that Ava could possibly be hiding such a massive secret as having an illegal twin sister. Every time someone sees Mira at school they see Ava, because that is what they expect to see.
Privacy is a huge issue in our current generation and it will only get worse as technology continues to advance. I hope that the government's iron-clad authority in The Rule of One does not become our future reality.
LINKS:
The Rule of One Universal Buy Link
BIO:
Hailing from the suburbs of Dallas, Texas, Ashley Saunders and Leslie Saunders are award-winning filmmakers and twin sisters who honed their love of storytelling at The University of Texas at Austin. While researching The Rule of One, they fell in love with America's national parks, traveling the path of Ava and Mira. The sisters can currently be found with their Boston terriers in sunny Los Angeles, exploring hiking trails and drinking entirely too much yerba mate. Visit them at www.thesaunderssisters.com or follow them on Instagram @saunderssisters.