My Favorite Bit: Rebecca Roland talks about SHATTERED FATES
Rebecca Roland is joining us today with her novel Shattered Fates. Here's the publisher's description:
The magic barrier protecting the Taakwa from their enemies, the Maddion, is gone. Malia, who led the Taakwa against the Maddion in the Dragon War, must convince the magical being, the changer, to repair the barrier before the Maddion invade to take revenge on her people and the winged Jeguduns who also call the valley home, even if it means reversing the healing the changer wrought for her.

Chanwa, the wife of the Maddion leader, uses the disorder created by the changer to lead a coup against her husband in a desperate attempt to ensure she and the other Maddion women are treated as equals. Her life, and the future of every Maddion woman, depends on her success.

Both women know the only way to succeed is to come together in an unlikely alliance.
What's Rebecca's favorite bit?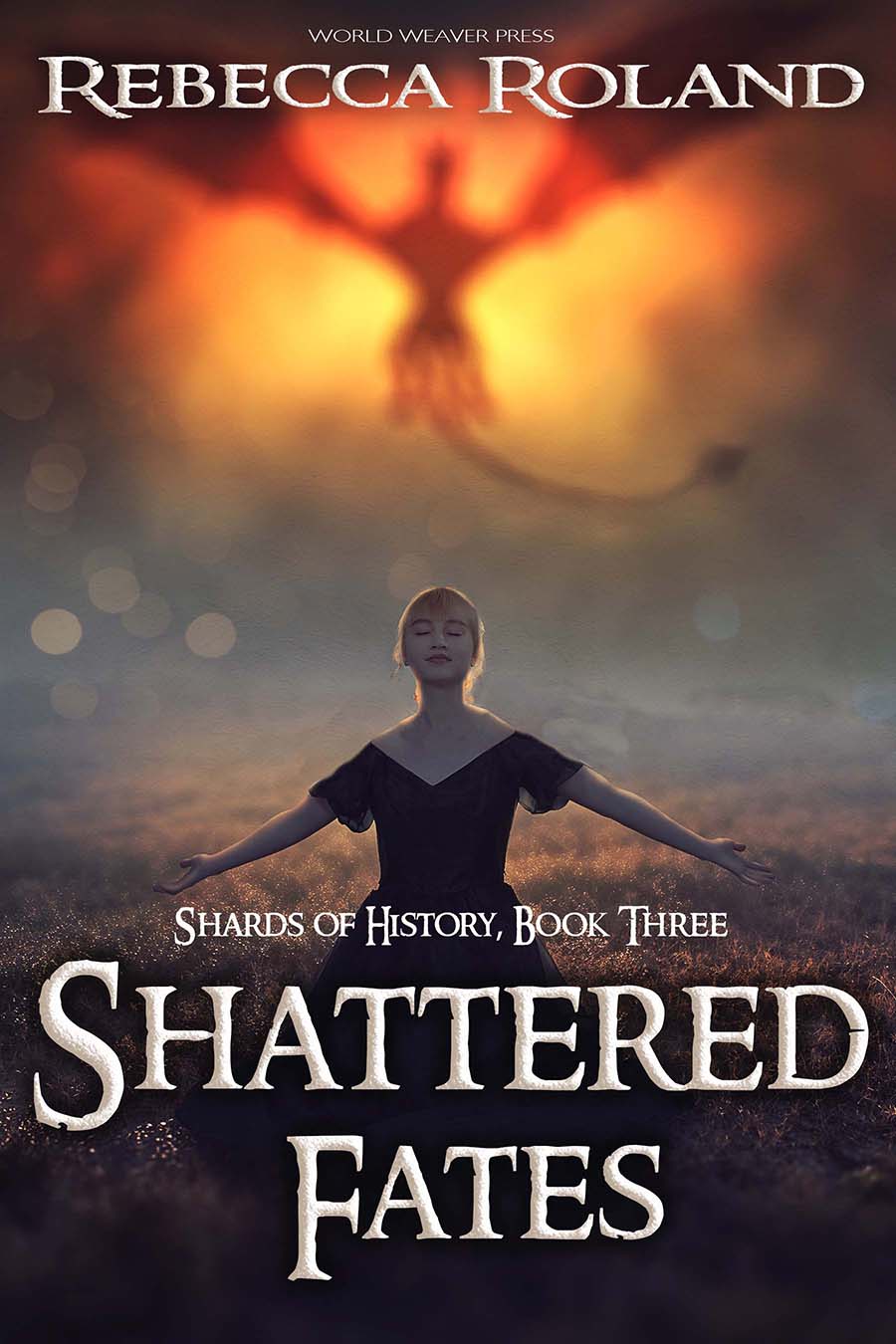 REBECCA ROLAND
A large portion of Shattered Fates, the third and final novel in my Shards of History series, focuses on the Maddion, a patriarchal society introduced in the first novel. They are a bloodthirsty, dragon-riding society that constantly underestimates women, their enemies, and pretty much anyone who isn't them. They are, in fact, a huge reason I continued writing this series. The first book was initially meant to stand alone, but I couldn't stop thinking about the characters, in particular, the Maddion women. I imagined them living in the aftermath of war as their people continued to die from an illness introduced in the first book. I really wanted to know what they were up to. I really wanted to give them the chance to stand up for themselves and fight for a better life.
But how do you fight back when you don't want to hurt those you're fighting against? How do you get the attention of those you love, and who are supposed to love you? How do you fight when you have no weapons to speak of? The Maddion men favor their weapons and their dragons. To them, power is physical strength, might, and knowledge.
Around the time I was writing Shattered Fates, I read a book called Mighty Be Our Powers: How Sisterhood, Prayer, and Sex Changed a Nation at War by Leymah Gbowee. In her story I saw the story of the Maddion women. Gbowee grew up during the Liberian civil war and was a victim of domestic abuse. She had no power to speak of and no weapons, and yet she brought together Christian and Muslim women to help bring a more peaceful existence to Liberia. They did it without raising so much as a finger, much less any sort of weapon. And in the coming together between Christian and Muslim women, I also saw how the divergent societies in my fictional world were coming together.
My favorite bit of Shattered Fates is the inevitable revolution led by the most vulnerable members of the population. And it serves as a much needed reminder (to me, at least) that often our brains are much more powerful and capable weapons than our fists when it comes to fighting for what is right.
LINKS:
BIO:
Rebecca is the author of the Shards of History series, The Necromancer's Inheritance series, and The King of Ash and Bones, and Other Stories. Her short fiction has appeared in publications such as Nature, Flash Fiction Online, Fantasy Scroll Magazine, New Myths, and Every Day Fiction, and she is a graduate of the Odyssey Writing Workshop. You can find out more about her and her work at rebeccaroland.net or follow her on Twitter at @rebecca_roland.