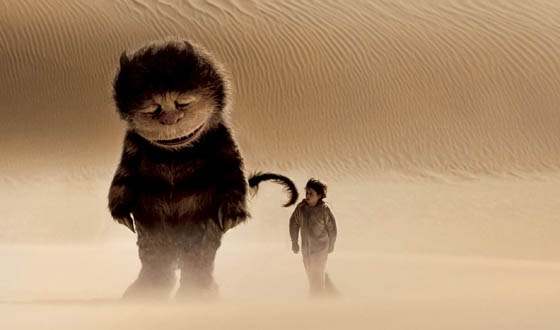 Where the Wild Things Are opens today, which I'm pretty excited about. The visuals look exactly right, but…
When I first heard Spike Jonze was adapting Maurice Sendak's Where the Wild Things Are as a feature, my reaction was along the lines of Buh-Wha? I mean, the story has nine sentences. Nine. You see, in order to make a successful transition to screen, a picture book has to have sufficient conflict to withstand expansion while still maintaining a sense of wonder. By most reports, Wild Things actually pulled it off. So in honor of its nine-sentence leap, here are nine picture books I would like to see following in its footsteps, er, paw-steps.
Check out my column at AMC – Blogs – SciFi Scanner – Mary Robinette Kowal – Nine Candidates for the Next Where the Wild Things Are.