Free Online Fiction: For Solo Cello, op. 12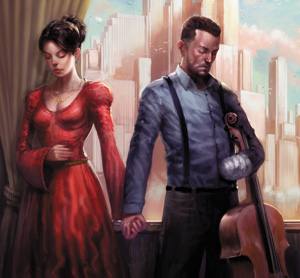 I'm delighted to announce that Cosmos has posted my story "For Solo Cello, op. 12" live and free on their website. This originally appeared in Issue 13 of COSMOS back in March 2007.
His keys dropped, rattling on the parquet floor. Julius stared at them, unwilling to look at the bandaged stump where two weeks ago his left hand had been. He should be used to it by now. He should not still be trying to pass things from his right hand to his left. But it still felt as if his hand were there.