Book Release Day for Shades of Milk and Honey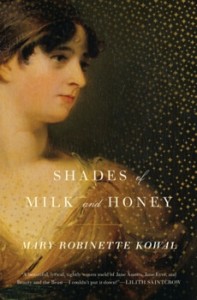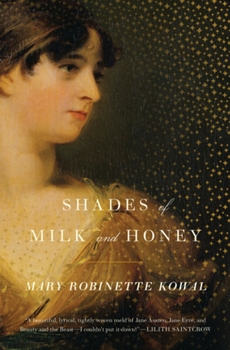 Today Shades of Milk and Honey is officially a published novel.
I have to say that sitting here in my bathrobe with a cat curled up in my lap today does not feel externally different from yesterday. There are no fireworks going off outside. And yet… I'm aware that I've published a novel.
That sentence alone makes my head boggle.  Which really is a little absurd when you consider that I've been building up to this with short fiction for quite a while now. And yet… I've published a novel.
Right now, my novel is sitting in a bookstore .  It's available in libraries. People can listen to it in audio. Or download it as an ebook.  It's hard to wrap my head around all of that even though I also understand and expect it.  It's the difference between my internal map and and my external map and it will take me a few days to align them.
I suppose one of the reasons that this takes alignment is that I still think of myself as primarily a puppeteer. That's been my job for the last twenty years.  But gradually, writing has been shifting to become my dominant art form.  Publishing a novel is a pretty clear marker, you know? Late tonight I'll get on a plane to go to North Carolina for NasFic and when my seatmate asks the inevitable, "What do you do?" I think I might have a new answer.
"I'm a writer."