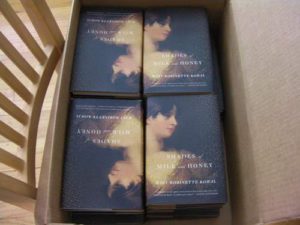 Look! My author copies of Shades of Milk and Honey arrived today.
We are also eight days away from the release day of August 3rd. Not that I'm counting.
To celebrate, I'm going to give away two signed copies of Shades of Milk and Honey.
How do you win? Between now and August 1st post a caption in the comment thread on my website to go with this illustration from 1800.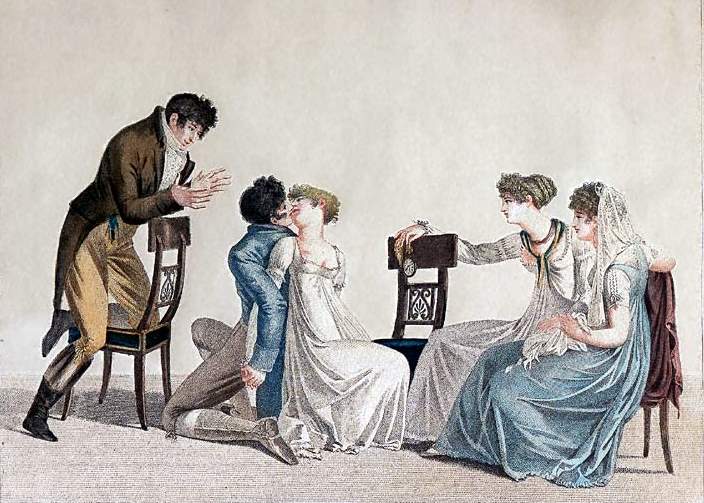 On August 2nd, I'll open a poll with the various captions listed and give a copy of the novel to the most popular caption AND to my personal favorite.
Edited to add: Yes, you may enter more than one. However, with this addition I'll narrow them down to my top favorites before posting the poll.