Posts Tagged 'folding stuff'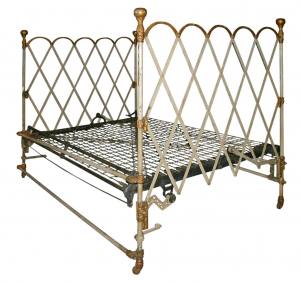 I'm just not going to plunk down $4500 for this 1800's Folding Bed but ooooo I wants it.
By now you know my love of things folding. This box is an amazing design.
Casulo, the brilliant, modular setup designed by Marcel Krings & Sebastian Mühlhäuser, hides furnishings enough for an entire room — or, heck, an entire apartment — in a small 31″x47″ (that's 80 cm x 120 cm) box. Two people can lift, carry, and assemble (and then disassemble, when it's time to move) each piece of furniture within the Casulo in about 10 minutes — it requires no tools for assembly — and every part of the boxy exterior is used, negating any need for extraneous, wasteful packaging. Smart.
Read the article, sure, but you really have to watch the video to be awed.
Spotted via Jay Lake