You are cordially invited to the Shades of Milk and Honey debut party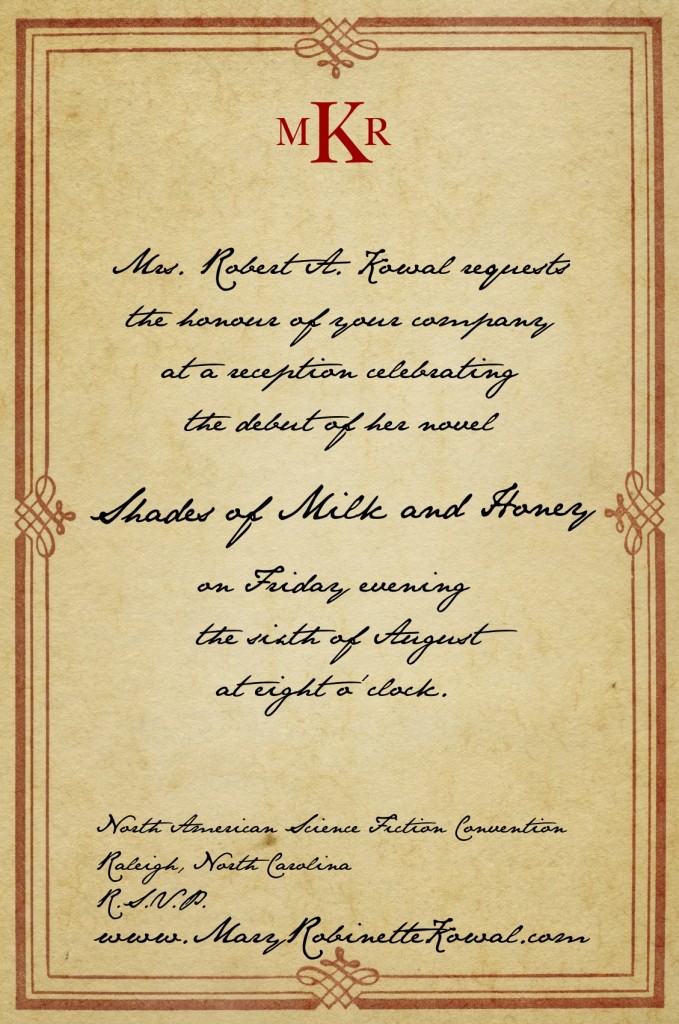 The reception for Shades of Milk and Honey's debut at NASFIC will feature Regency costumes, beverages, desserts (including the legendary poundcake baked by authoress's mother) as well as party favors, readings, music, and a shadow puppet show in miniature.
If you are unable to attend, please be assured that festivities will take place in other cities as well.  Mrs. Kowal profoundly hopes that you will honour her with your company.