Torchwood's appeal
Rob and I have been watching Torchwood and trying to figure out the appeal. Last night as we were heading out to Fabulous Girl's birthday celebration, I finally realized what the appeal is and why it wasn't hitting me as strongly as other people. Behold, I present a pictorial demonstration.
Please note that this is the way Rob normally dresses when he's not working at the winery. Witness the period correct suspenders.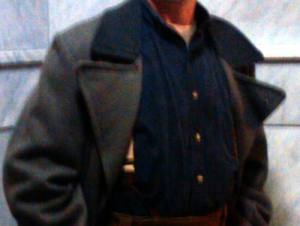 So, I can understand, now, the appeal that Torchwood has to other people.