The new Weird Tales cover, let me show it to you.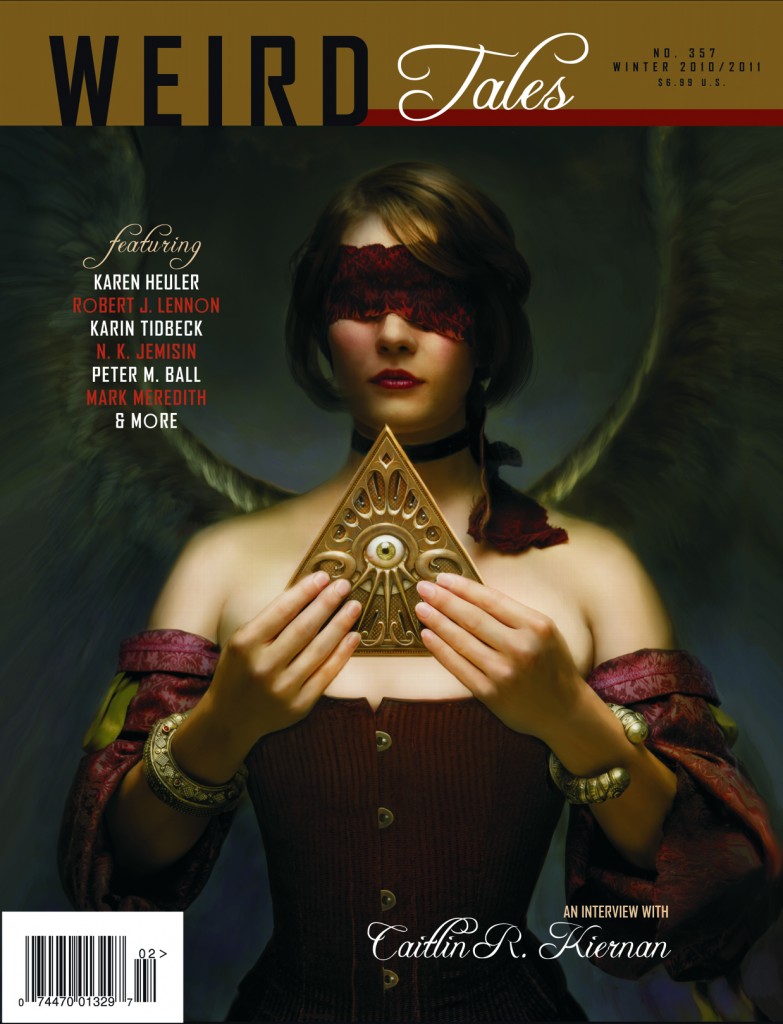 Allow me to show you the cover for the new issue of Weird Tales. This is the first issue that is fully art directed by me. There were some learning curves on ye olde software and some unrelated delays (helllooooo travel) that made putting this issue take longer than it should have.
BUT we are going to press shortly so I thought it was time to share the cover.
The cover art is "Theora" by Lee Moyer. By happy coincidence, the model for that is one of the baristas at my favorite coffee shop and she modeled for this before I met her. How nifty is that?
I'm very pleased with the interior art. Let me tell you, it was hard to find art as awesome as the stories inside the covers of this issue.  I won't name favorites, but, dang, Ann Vandermeer has put together a fabulously weird and wonderful issue.