The cover for Shades of Milk and Honey
Allow me to present the cover for my debut novel, Shades of Milk and Honey. This thing of beauty was designed by Terry Rohrbach at Base Art Co.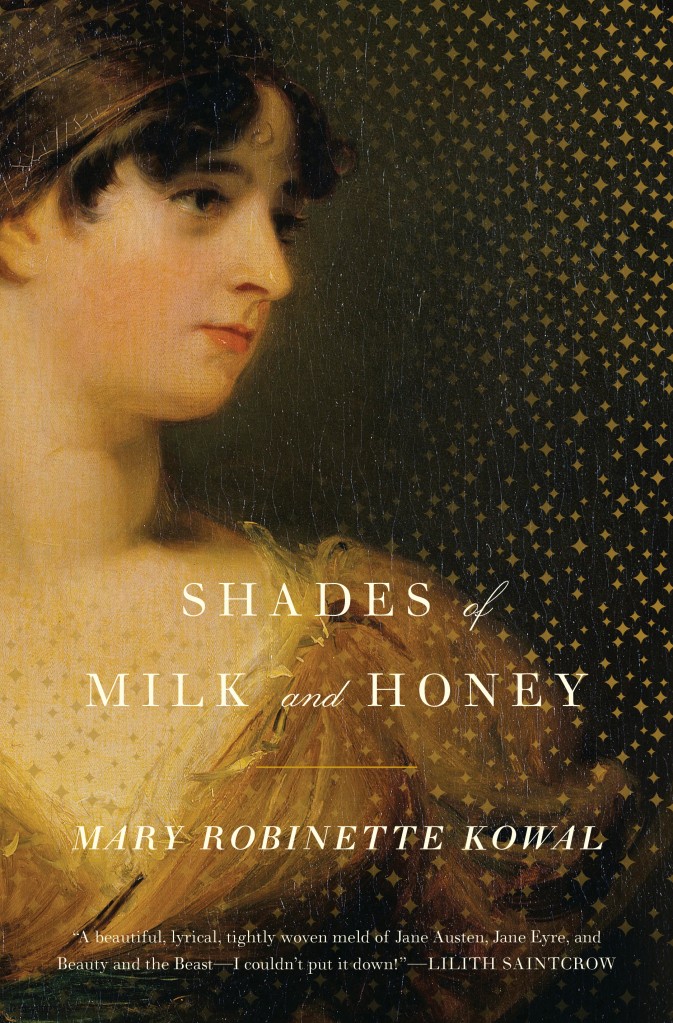 Book designers often go unrecognized, with attention focused on original art and yet they are the ones that control so much of the look and feel of the book. I think Mr. Rohrbach nailed the elevator pitch of the novel, which is "Jane Austen with magic," and provided an arresting cover that will stand out in the fantasy section.
I can't wait to have a copy in my hot little hands.