Tech rehearsal – just pictures
I wish I were in Houston with the rest of the Odd and the Frost Giant team, but director Rob Kimbro has some photos to with you.
Too tired to provide any sort of commentary or context here other than to say that we have dress rehearsal tomorrow and the first student matinee Tuesday morning.
Since he's wiped out, I'm going to just write down my reactions to the photos. This is the first time I'm seeing them too. SO excited!
First up, the Wall at Asgard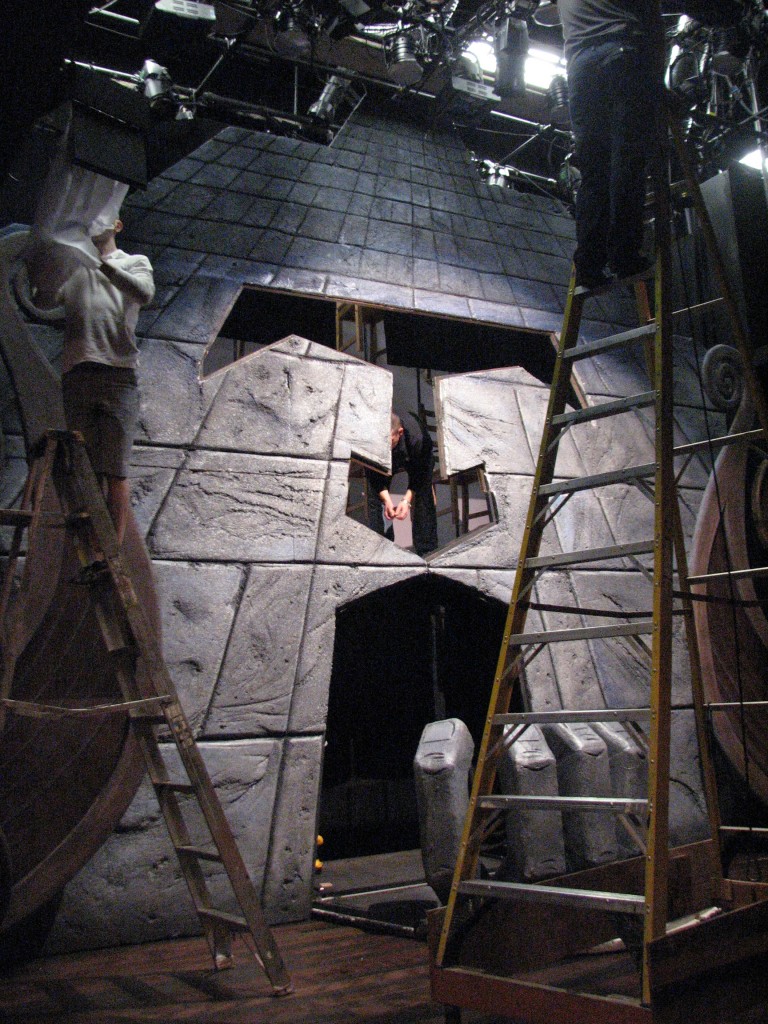 To which I say, yowza, that's some gorgeous forced perspective there. The hand also looks amazing. That's when the wall turns into the giant. Such a cool idea.
The Gods and Odd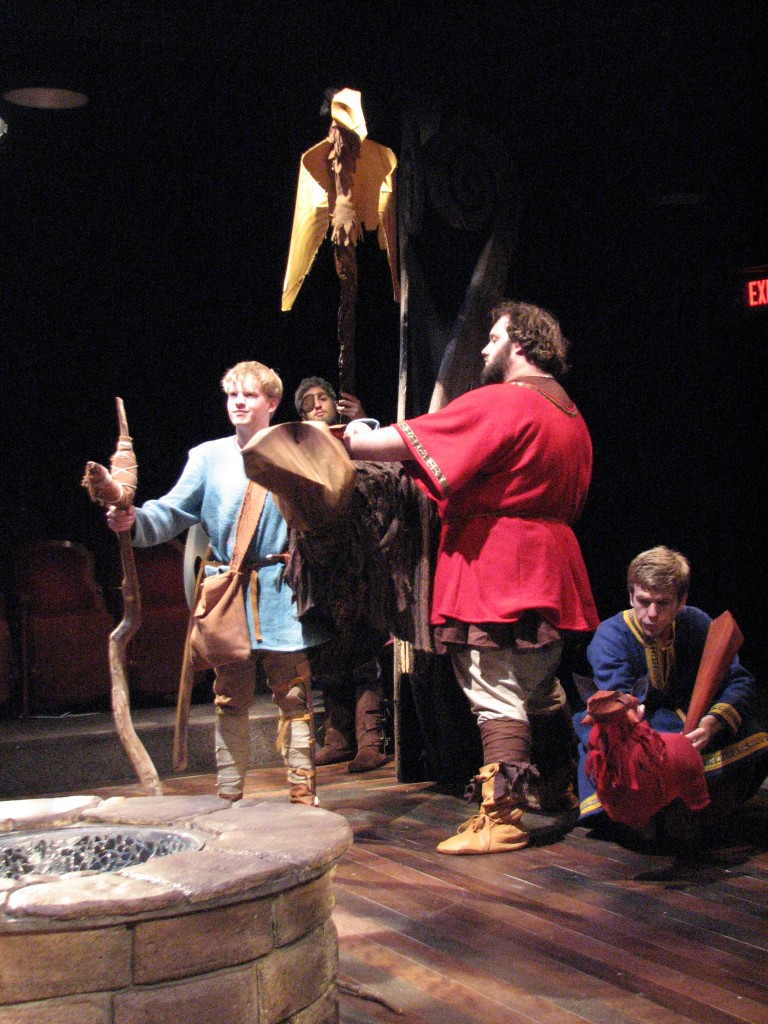 This is the first time I've gotten to see Mimir's well/the fire pit. It looks wonderful.  I really like how everything is playing with the wood floor.  The costumes are great and really make the puppets pop. I was a little worried that they would compete for attention, but they don't at all.
The visions at Mimir's well.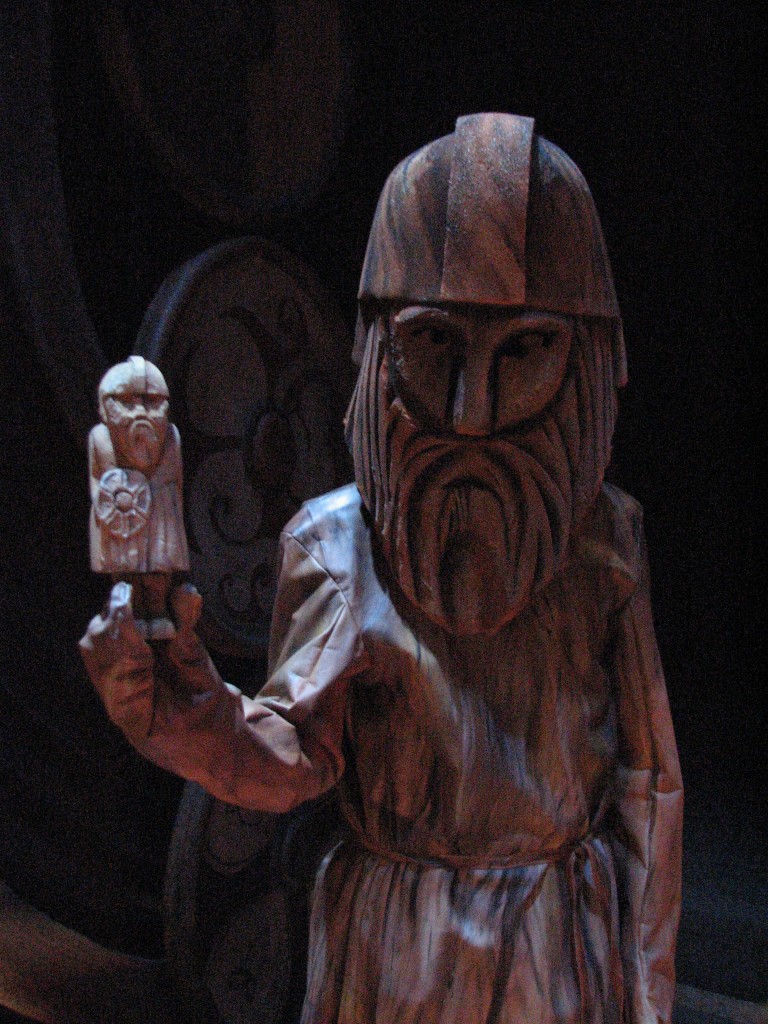 I think what we're looking at is Odd's vision at Mimir's well of his parents. There's the small carving his father did (actually done by Jodi Bobrovsky, prop master) and then a larger full costume duplicate. Which is AMAZING. That looks so good, guys.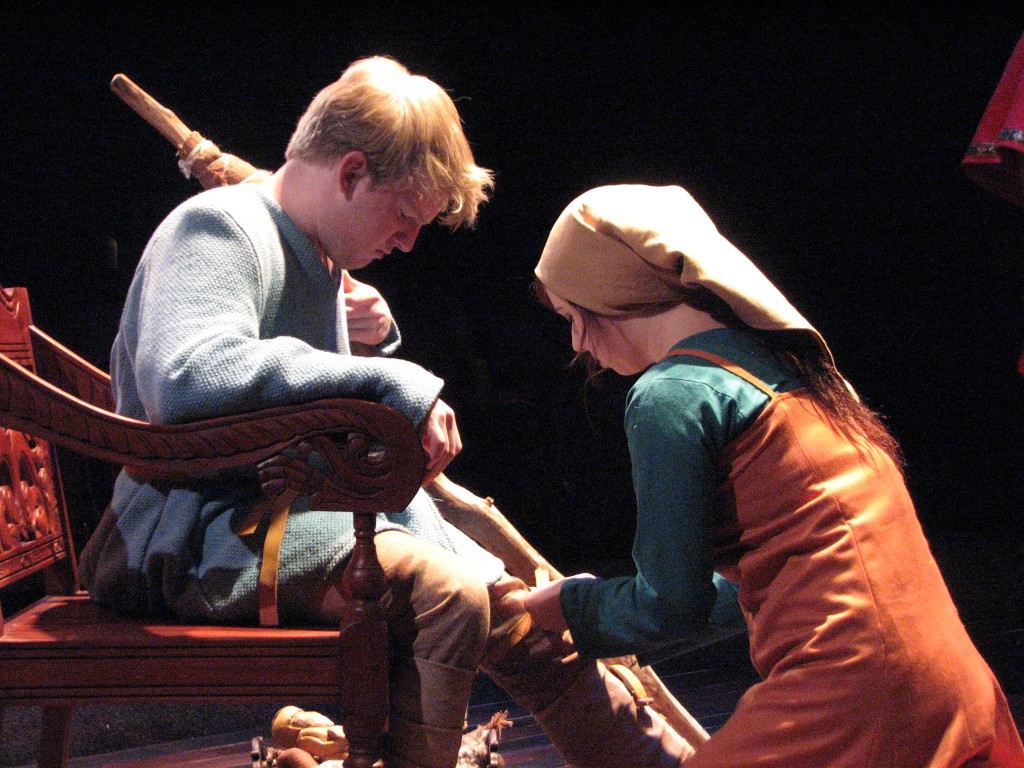 This is Odd and his mother after his leg is damaged. The colors are really gorgeous.  I'll bet this is a beautiful scene.