Photos of our Pencil-Necked Little Weasel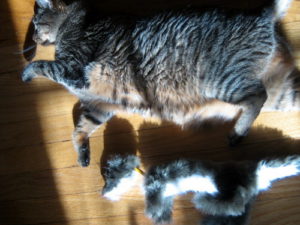 I realized that I talk about our cats Harriet and Marlowe quite a bit but that I've never introduced you to our pencil-necked little weasel. Here's a photo of him lounging with Harriet in the sun.
His name is Neil and he's an exceptionally friendly and intelligent pencil-necked little weasel.  While he can be a little grumpy in the morning he's quite playful the rest of the day.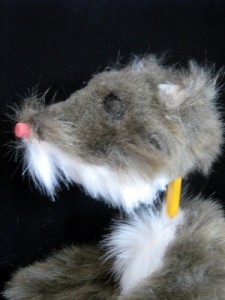 Now, I do want to point out that he is a pencil-necked little weasel as opposed to his cousin the pencil-necked greater weasel which is native to Argentina.  The primary difference is in the length of their necks.
In this closeup, you can see that Neil has quite a short neck. While the pencil-necked greater weasel has a larger body-mass, the longer neck means that they aren't as good in a fight.
The pencil-necked little weasels, on the other hand, are incredibly good at taking down snakes in the grass.  They have a ferocious bite when provoked.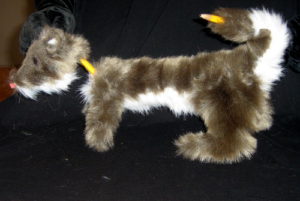 Friendly and curious fellows, the pencil-necked little weasel is also handy to have around the house when you need to compose a shopping list.  Most of the pencil-necked little weasels are quite good writers.  This photo is from one of Neil's competitions where he won best in show.
We are very proud and fond of our pencil-necked little weasel.