My Favorite Bit: Laura Anne Gilman talks about RED WATERS RISING
Laura Anne Gilman is joining us today with her novel Red Waters Rising. Here's the publisher's description:
In the last novel of The Devil's West trilogy, Isobel, the Devil's Left Hand, and Gabriel ride through the magical land of the Territory to root out evil by the way of mad magicians, ghosts, and twisted animal spirits.

As Isobel and Gabriel travel to the southern edge of the Territory, they arrive in the free city of Red Stick. Tensions are running high as the homesteading population grows, crowding the native lands, and suspicions rise across the river from an American fort.

But there is a sickness running through Red Stick and Isobel begins to find her authority challenged. She'll be abandoned, betrayed, and forced to stand her ground as the Devil's left hand in this thrilling conclusion to The Devil's West Trilogy.
What's Laura Anne's favorite bit?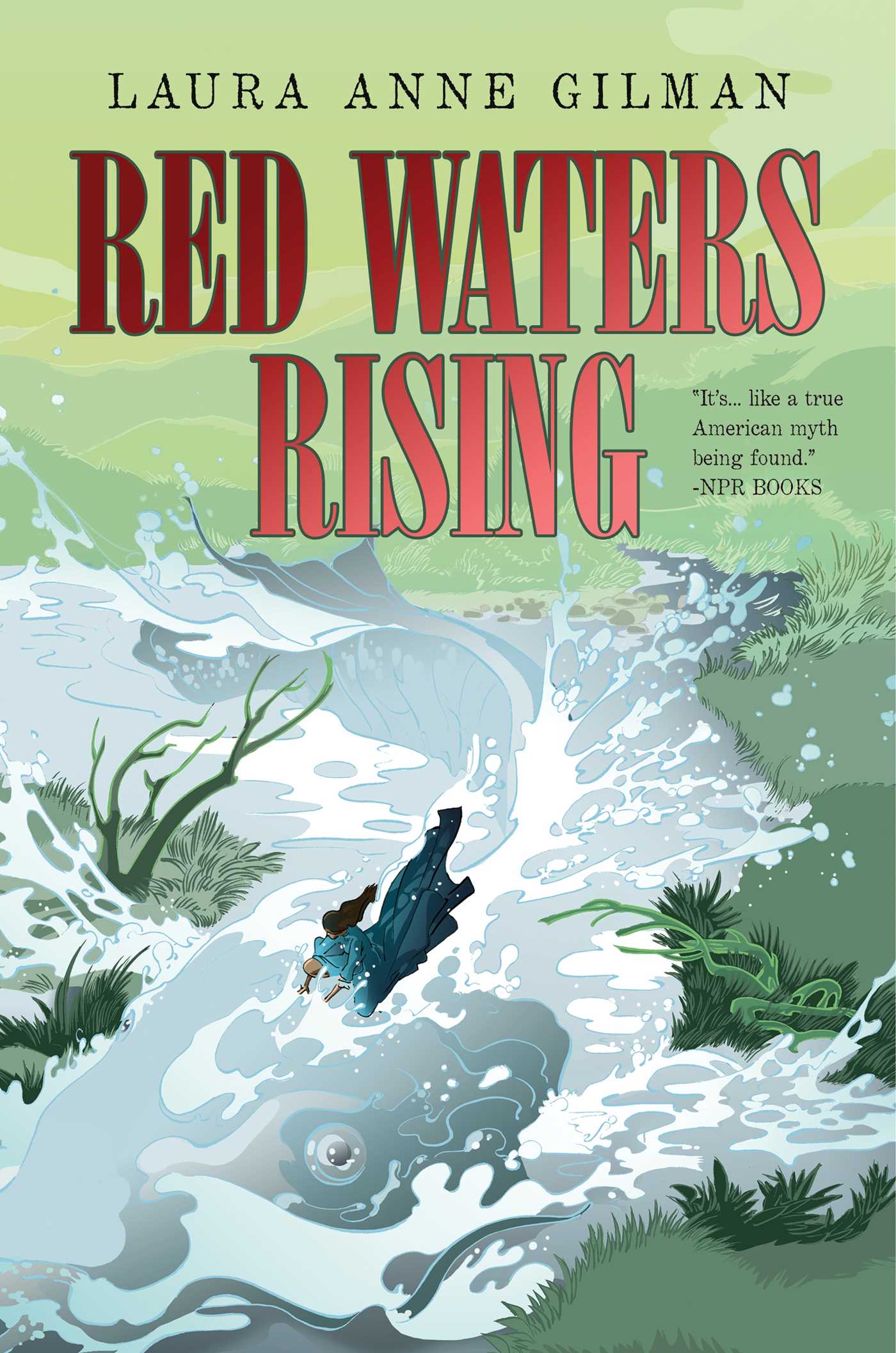 LAURA ANNE GILMAN
Last time I picked a "favorite bit," it was a scene in THE COLD EYE, one that reminded me why – and how – I get satisfaction from writing.   
Now, as we're closing out the Devil's West trilogy with RED WATERS RISING, I can look back over the three books and say, without hesitation, that my favorite bit isn't a scene, but a relationship.
Isobel née Lacoyo Távora and Gabriel Kasun.  One of them is only just coming into her own, her entire life ahead of her, while the other's already seen maybe too much of the world, and the people in it.
It was inevitable that they'd bond – but it wasn't until RED WATERS RISING that I realized what that bond had become.
When Isobel first encounters Gabriel, she's not much impressed.
She had his measure now: likely a professional gambling man, or maybe a law's advocate, someone who held things close. A sharp man, either way. The charm was on the surface; she couldn't tell yet what was underneath.(from SILVER ON THE ROAD)
At this point, Isobel herself is barely more than a child, for all that she's being asked to take up adult responsibilities.  She's a mix of arrogance and ignorance, her innocence barely tempered by growing up in the devil's household.
But when her boss – the devil of the series title – tasks Gabriel with teaching Isobel what she needs to know, to survive out in the Territory – they are thrown together in a relationship that's about as unglamorously intimate as possible: riding the dust roads together, just them, their horses, and a pack mule.   She's stubborn, but teachable.  He's broken and pragmatic, but resigned to the deal he's unexpectedly made.
So there's the set-up: a young girl, full of ambition and power, and a grown man, dragging a life's worth of mistakes and regret, spending a year riding through the Territory together.
Over the course of three books, they face dangers both mortal and magical.  They also see things of wonder and beauty, share a lot of "oh my god what just happened?" moments, and not a few incredibly awkward ones (because what's a character for but to torture a little?).   
As they travel, Isobel begins to see beyond that façade Gabriel puts up.  And Gabriel, who at first saw only a young girl with handsome looks and a sharp wit, learns firsthand why the devil chose her to be his Left Hand, the voice of brutal justice in the Territory.  
Readers following their adventures have seen how they interact, the trust, respect, and friendship that grows.  But when I was re-reading all three books (preparing to write the novella that follows), the full arc of their relationship – how it grew and what it became – took my breath away.
They are no longer teacher and student, but neither are they peers: Gabriel is aware of the fact that Isobel holds far more power than he, and he does not envy her it.  And they are not romantic – if there was ever a moment they thought of each other like that, it came and went.
That's incredibly important – that it's not romantic – because what they have is love.  Pragmatic love, asking and expecting nothing of the other save that they be themselves.  They've seen what the other is capable of, good and ill, and accepted it entirely.
And my god, do I find myself envying them.
And that's why it's my favorite bit.
LINKS:
Red Waters Rising Universal Book Link
Red Waters Rising signed copies
BIO:
Laura Anne Gilman is the Nebula- and Endeavor-award nominated author of The Devil's West, the Locus-bestselling weird western series (SILVER ON THE ROAD, THE COLD EYE, and RED WATERS RISING), as well as the short story collection DARKLY HUMAN, the long-running Cosa Nostradamus urban fantasy series, and the "Vineart War"  trilogy.   Her short fiction has recently appeared in Daily Science Fiction, Lightspeed, and THE UNDERWATER BALLROOM SOCIETY.  Her work has been hailed as "a true American myth being found." by NPR, and praised for her "deft plotting and first-class characters" by Publisher Weekly, among others.
A former New Yorker, she currently lives outside of Seattle with two cats and many deadlines.  More information and updates can be found at www.lauraannegilman.net.