Make me a heifer. For charity! I mean… That actually makes more sense than it sounds at first blush.
You've heard me talk about Pat Rothfuss's Worldbuilders charity before. The basic idea is that the money you donate goes to Heifer International which "helps people raise themselves up out of poverty and starvation. Heifer promotes education, sustainable agriculture, and local industry all over the world. "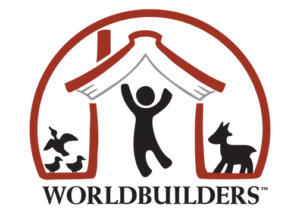 One of the ways they do this is by helping families become more self-sustaining through the gift of goats, sheep, and chickens to families. And heifers. They break things down on the site to make it easier to visual exactly what your money is doing.
Heifer $500+
Water Buffalo $250+
Sheep or Goat $120+
Trees $60+
Flock of Chicks $20+
Here's where you come in. I donated a tuckerization to Worldbuilders, which means that I'll use your name in a novel or short story. So not only do you turn up in one of my books, but you also get to help out families in need. It's a chance to be a geek and to use your geeky power for good.
At the moment the auction is at $420. I want to be a heifer.
Edited: AS OF 5:07 PM the auction is at $1025.00 so I am officially two heifers. I don't know who you are, but you are beautiful.