Happy Days meme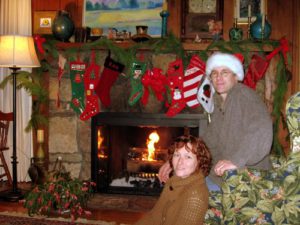 The rules on this one are simple. For 8 days, post 1 thing every day that made you happy. Then tag 8 other people.
Here's mine. Last night I sat in front of the fire in my parents' house with Rob and talked to my folks. Look! The stockings are hung by the chimney with care.
I tag Alethea Kontis, Ken Scholes, David Anthony Durham, Nora Jemison, Rick Novy, Amal El-Mohtar, Sean Markey, and Cat Rambo.